Valedictorian and Salutatorian 2022
---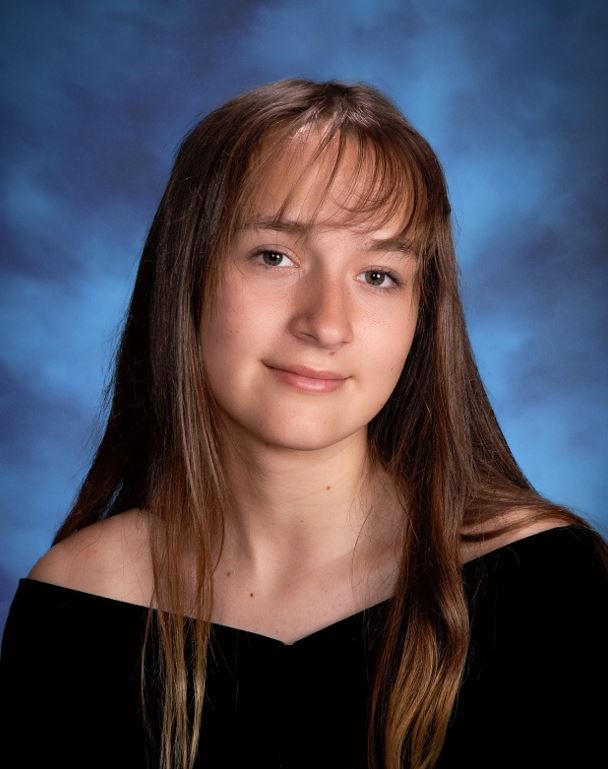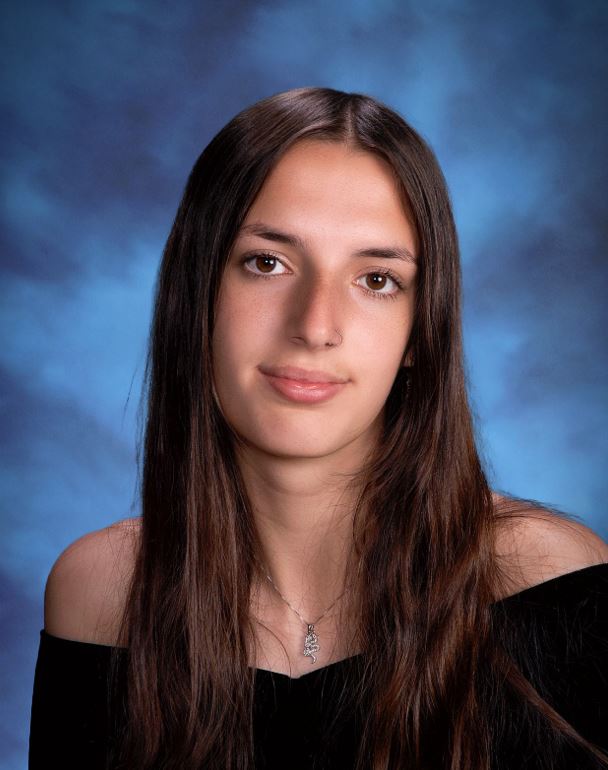 Serena Beckmann
WAJ Valedictorian Serena Beckmann plans to major in criminology at George Mason University. Her goal is to secure a position with the Federal Bureau of Investigation's Behavioral Analysis Unit in which she will investigate the psychology of criminal behavior. During high school, her forensics class sparked her career interest and Serena hopes to identify predictive causes for the psychological makeup and mind of criminals with a view to developing reformative and restorative practices.
An affinity for academics and scholarly work was evident at a young age. Serena's aptitude in elementary school led to full grade acceleration from sixth to eighth grade in middle school. Serena continued to earn the honor of Principal's list every quarter of her middle school and high school career, even when enrolled in challenging advanced placement and college level courses. During her high school career, Serena has been an active athlete participating in soccer, basketball, and snowboarding. Additionally, she is currently a member of Mock Trial and National Honor Society. Serena serves the community through volunteer activities run by both the Booster Club and PTA as well as working part-time as a server at the Catskill Mountain Country Store and busser at the Millrock restaurant
Serena believes in the importance of inner happiness and attributes her success and achievements to her mother, who she explains always pushed her to achieve her passions and to be the best version of herself. We are incredibly proud of Serena's accomplishments and we look forward to following her inevitable success as she joins the graduating class of 2026 at George Mason University.
Priya Beckmann
Priya Beckmann is the 2022 Salutatorian for WAJ. She plans to major in plant science at the University of Delaware, specializing in plant research. Growing up in the Catskill Mountains, Priya developed a love and appreciation for nature and the natural world, with a specific passion for plants. She attributes this fascination to her bucolic surrounding environment, as well as her mother's influence through activities such as hiking and gardening.
In elementary school, whole grade acceleration was recommended for Priya as her academic aptitude was impressive and she advanced from sixth to eighth grade. The accolades and achievements continued in middle school and high school as Priya's grades consistently placed her on the Principal's list, even with a rigorous schedule of college level and advanced placement courses.
During her high school career, Priya participated in several sports and extracurricular activities such as soccer, snowboarding, track, cheerleading, and National Honor Society. Priya also serves her community by assisting with PTA and Booster Club events. Additionally, she works as a cook at Higher Grounds and a busser at the Millrock restaurant.
Priya's mother is her source of inspiration, teaching her to be respectful and kind to others and reinforcing the importance of helping people. She remains grounded by focusing on the importance of showing love in all aspects of her life. Priya feels that true success is defined by the love and compassion shown to others. She is a paragon student, modeling diligence and empathy. The University of Delaware is incredibly lucky to welcome such a compassionate scholar to their class of 2026!